May 21, 2017 - 12:00 pm
under 30 deal
MOR is a proud partner of TeenTix. To learn more, visit teentix.org.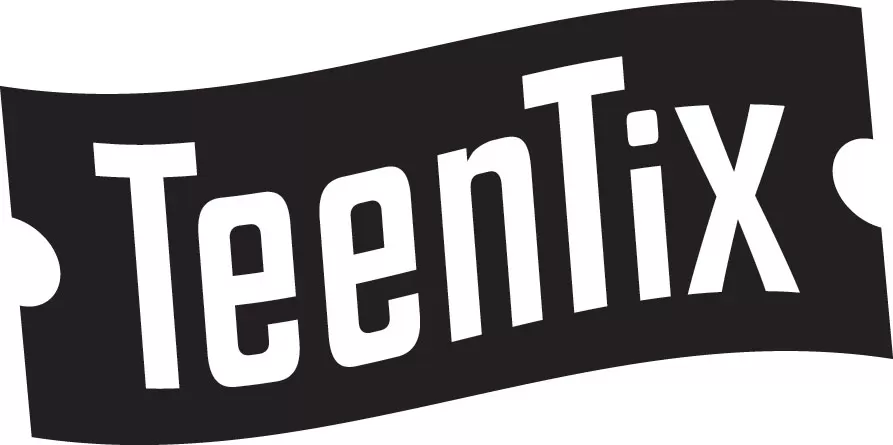 Ticket orders after May 14 will be held at will call.
After 3 p.m. on Friday, May 19, all orders must be made through the Benaroya Hall Box Office online or by calling 206.215.4747
Pre-concert talk: 4:15 p.m., Illsley Ball Nordstrom Recital Hall (free to all ticket holders)
The Holocaust touched people of countless faces, places and identities. At our spring concert we present MOR's next large music commission: a bold new work about the experience of Europe's Roma under Nazi rule. Composer Mary Kouyoumdjian's new work to open myself, to scream is inpired by the story of Roma artist and Holocaust survivor Ceija Stojka. The multi-media performance combines live chamber music, electronic recording and visual projection by Syrian-Armenian artist Kevork Mourad.
The program also features music by Osvaldo Golijov, with new choreography from the innovative Olivier Wevers (Whim W'Him Seattle Contemporary Dance), depicting the doomed young love of a Jewish woman and a Roma man. You'll also hear evocative songs by Erich Wolfgang Korngold, featuring beloved mezzo-soprano Catherine Cook, recalling the Viennese magic that still remained in the early decades of the 20th century.
Sunday, May 21, 2017 7 p.m.
The Norcliffe Founders Room at Benaroya Hall
Join us after the May 21 concert for an elegant gala evening celebrating MOR's 19th season and new commissions.
Click Here
for more information and to purchase tickets.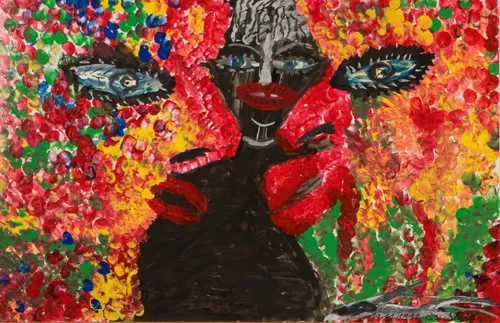 Artwork: Hiding by Ceija Stojka. Courtesy of Pat and Marcus Meier
Concert Program:
Karl Weigl, Intermezzo for String Quintet (1941)
Mikhail Shmidt, violin; Takumi Taguchi, violin; Susan Gulkis Assadi, viola; Mara Finkelstein, cello; Jonathan Green; double bass
Erich Wolfgang Korngold, Marietta's Lied from the opera Die tote Stadt (1920) and Songs on Shakespearean texts
Catherine Cook, mezzo-soprano
Mikhail Shmidt, violin; Takumi Taguchi, violin; Susan Gulkis Assadi, viola; Mara Finkelstein, cello; Mina Miller, piano
Hans Gal, Variations on a Viennese Melody, op. 9 (1914)
Mikhail Shmidt, violin; Walter Gray, cello; Jessica Choe, piano
Mieczyslaw Weinberg, Rhapsody on Moldavian Themes, Op. 47 no. 3 (1949)
Mikhail Shmidt, violin; Jessica Choe, piano
Osvaldo Golijov, Lullaby and Doina (2001)
World Premiere of Choreography by Olivier Wevers
Commissioned by Music of Remembrance
Whim W'Him Seattle Contemporary Dance
Zart Dombourian-Eby, flute; Laura DeLuca, clarinet; Mikhail Shmidt; violin; Susan Gulkis Assadi, viola; Mara Finkelstein, cello; Jonathan Green; double bass
Mary Kouyoumdjian, to open myself, to scream (2017)
Media Design by: Kevork Mourad
World Premiere Commissioned by Music of Remembrance
Laura DeLuca, clarinet; Alexander White, trumpet; Mikhail Shmidt, violin; Walter Gray, cello; Jonathan Green, double bass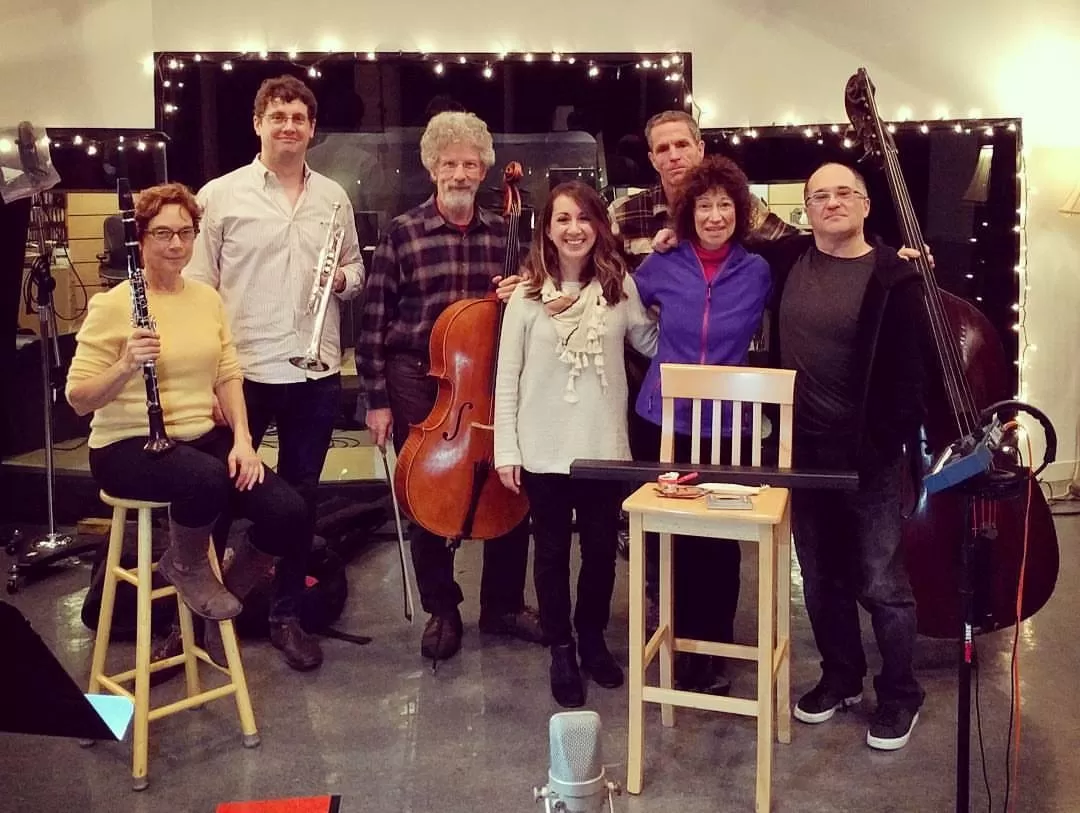 Recording session with MOR ensemble, composer Mary Kouyoumdjian and Mina Miller, MOR Artistic Director